Arlene Fisher
Arlene.Fisher@uniongapwa.gov
PO Box 3008
Union Gap, WA  98903
509-249-9201 (phone)
509-406-6052 (cell)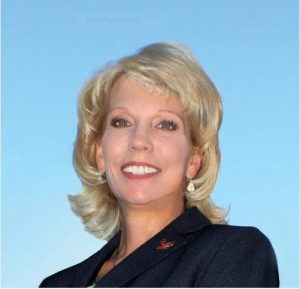 Arlene Fisher began serving as the City Manager for the City of Union Gap after being appointed by the City Council in July 2016. Arlene is responsible for implementing the policies and goals of the City Council and providing leadership, coordination and development of city departments, Ms. Fisher's primary objective is to manage and coordinate the overall operations of the City.
With a talented staff and Department Heads, the City provides municipal services for the citizens of Union Gap and numerous commercial businesses. Union Gap boarders Yakima and is home to the Valley Mall, the Yakima Valley's premier shopping center.  Prior to joining the City, Ms. Fisher was the City Manager for the City of Mountlake Terrace, and City Administrator for the City of Cheney for over 7 years. Ms. Fisher has over 36 years of public service ranging from law enforcement to Chief Financial Officer for the U.S. Federal Court in Spokane.
Beginning in 2001, the opportunity to incorporate the new City of Liberty Lake was a passionate endeavor and Ms. Fisher was the fabric of Liberty Lake. This allowed her to return to serving communities and enhancing the quality of life. For over 8 years, she served in several positions including City Director of Administrative Services. "My passion is serving people, which drives my desire to serve and to be a part of the solution, and to make a difference every day", said Ms. Fisher.
Ms. Fisher has served on numerous boards and committees for the past 25 years, such as the Municipal Research and Services Center (MRSC); Washington Insurance Authority (WICA), Board Director; Cheney Jubilee BBQ Festival, Chair; Spokane County United Way, Chair, Finance and Administration; Spokane Valley Meals-On-Wheels, Co-Chair Fund Raising; Leadership Spokane, Chair, Investment Committee; Holy Names Music Center, Board of Directors (President 2 years); and Spokane Transit Authority, Finance and Planning Committee. Ms. Fisher was a Rotarian with the Cheney Rotary Club, and served on the board of Eastern Washington University (EWU) Foundation for over 7 years, EWU's Master of Public Administration Advisory Committee, Gateway Steering committee and as co-chair, with her spouse, Rich, for the Pacific Northwest BBQ event in Mountlake Terrace.
Arlene and Rich have four grown children and two grandsons.  They are passionate about community service and look forward to their new home in Union Gap.